Oncology Practice Support
Sustaining and transforming your oncology practice is easier with additional support from a trusted partner. Using decades of relevant management experience and innovative tools, OPS helps practices run smoothly so physicians can focus on patient care.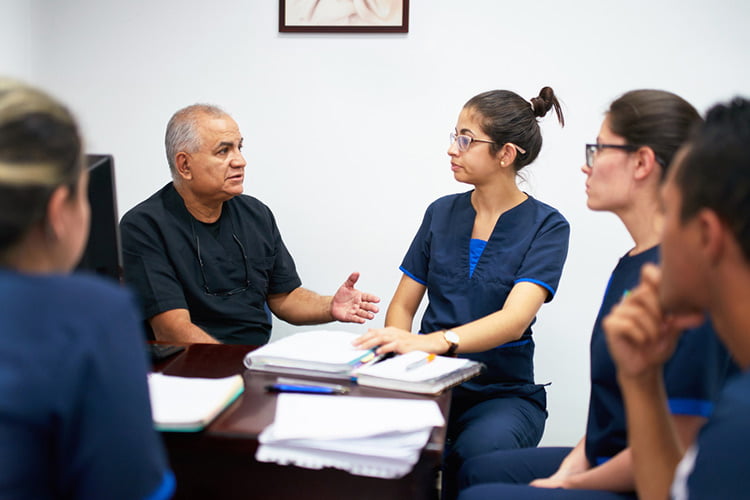 What Can Practice Support Do for Oncology Practices?
Due to the complex nature of cancer treatments, oncology patients need extensive services not required in other clinical practices. Shifts in the current healthcare landscape pressure physicians to adapt while still delivering high-quality care for each patient. As a guiding partner, OPS has the insights, experience, and tools to help advance your oncology practice.
Any uncertainties in oncology processes can reduce workflow efficiency as physicians struggle to adapt. Furthermore, inefficient workplaces lead to financial instability and lower-quality care. Management support eases the burden of evolving workflows, developing new treatments, and handling administrative hurdles. With OPS, you are no longer limited by your practice's available time and resources. We seamlessly bridge the gaps in daily operation to help oncology practices excel.
Our team of practice support experts will deliver:
Confident leadership
Updated document templates uploaded to your EMR
Comprehensive consulting services
Analytical capabilities for key metrics
Clinical program development
Education for advanced practice providers
Network management
What Is Practice Support for Oncology?
Practice support provides your organization with the tools for more efficient operation. Successful practice support makes life easier for both physicians and staff while advancing patient care.
With 40+ years of practice experience, OPS is the operational partner of choice in the oncology community. We are committed to managing practices like our own to free our physicians from administrative burdens. Using updated workflows, education, and market analysis, the team at OPS actively keeps your practice on the cutting edge.
Benefits of Practice Support
Practice management actively improves oncology practices and their capacity to provide high-value care.
As the healthcare system evolves, practice support ensures that your practice remains successful. When your practice excels, your physicians have more time to focus on what matters – your patients. Additional benefits of practice support include:
Efficient workflows
Job satisfaction
Reduced burnout among staff
Optimized quality of life
Personalized treatment for patients
Improved equipment and resource utilization
Standardized best practices
Reduced variability throughout workflows
Streamlined communication
Opportunities for growth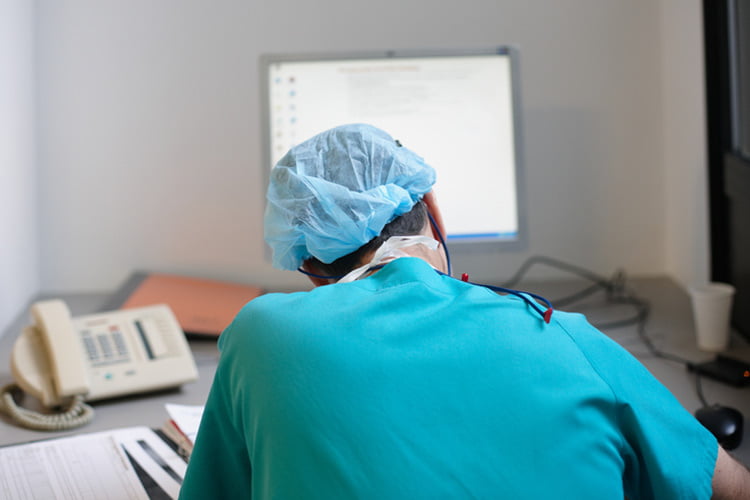 Our Practice Management Services
At OPS, our team of experts is well-versed in all aspects of oncology practice management. We are committed to supporting clients with our wealth of knowledge, resources, and tools. Our comprehensive offerings are guaranteed to help your practice run smoothly so you can focus on clinical care.
Workflow
To optimize your team's quality of life, we provide workflows tailored to your specific needs. A wide array of document templates will be uploaded to your EMR and updated to stay on the cutting edge.
Education
OPS offers quarterly summaries of key published metrics to keep your practice at the forefront of the oncology field.
Growth
Along with addressing current needs, our expert team keeps an eye on the future. Working together, we will use market analysis and active practice marketing to help shift towards growth opportunities.
360 Degree Financial Support
We offer a comprehensive range of financial needs including payroll, tax, accounting, reporting, budgeting, auditing, and practice analytics.
Our Approach to Practice Support
OPS believes that no two oncology practices are the same. Each client has their own specific needs and aspirations. We offer flexible relationship structures to accommodate each practice, whether they seek revenue cycle management, practice support, 3rd party support, or a combination of services. These partnership models allow our team to best pair our capabilities with your needs.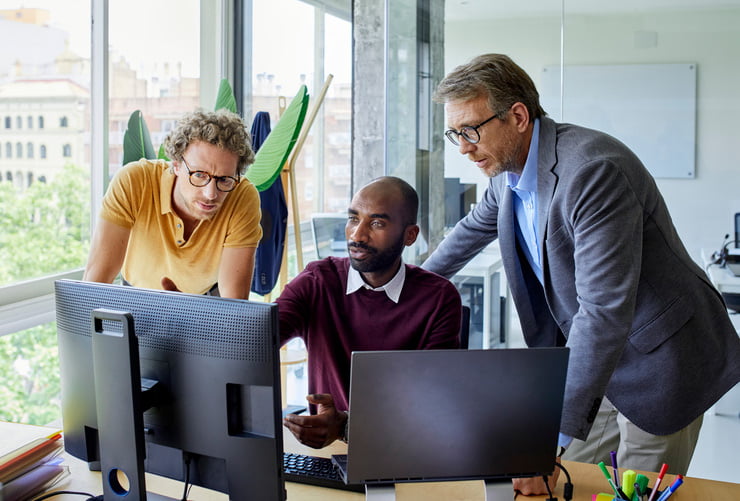 Our Practice Support Process
When partnering with OPS, practice support management is specifically designed to best serve your oncology practice. We will use our decades of operational expertise to identify inefficient processes and implement solutions.
To best achieve your goals, we will follow the process below:
Assess
Working together, we will define your practice's needs, ambitions, and workflows. This assessment will highlight inefficient workflows and other areas for improved resource utilization.

Define
Using our oncology expertise, the team at OPS will develop actionable next steps to drive efficiency. We will also define specific performance metrics to measure growth.

Drive Outcomes
We will implement innovative workflows and evaluate progress using the previously defined performance outcomes. Ultimately, our tools and strategies will produce a more efficient practice.

Revenue Cycle Management
Along with practice management, OPS uses trusted strategies to deliver highly efficient revenue cycles. This is essential to optimize financial performance for oncology practices. Our dedicated professionals offer comprehensive billing and collection services to drive future profitability.
Optimum Synergy with Practice and 3rd Party Support
Effective 3rd party support complements practice management. OPS helps oncology practices maintain secure relationships with government agencies, hospitals, and insurance companies. This helps to bridge gaps in all aspects of operational support, from finances to regulatory requirements.
STRATEGIC JOINT VENTURES
Elevate your oncology practice through a strategic joint venture with OPS. We optimize your operations and support your growth with a mindful consultancy, so you can put patient care first.
What Makes OPS Different
OPS was built for oncology physicians, by oncology physicians. What makes our team different is the drive to exceed expectations in all areas of operational support. We do everything possible to make your life easier. Using our unparalleled resources, we clear administrative hurdles so you can focus on the work at hand.