How We Work Together
To best match our capabilities with your needs, it is important to define how we will work together. We offer comprehensive relationship structures to provide operational support for your oncology practice. Our team of experts relieves the administrative burden so you can focus on delivering exceptional care.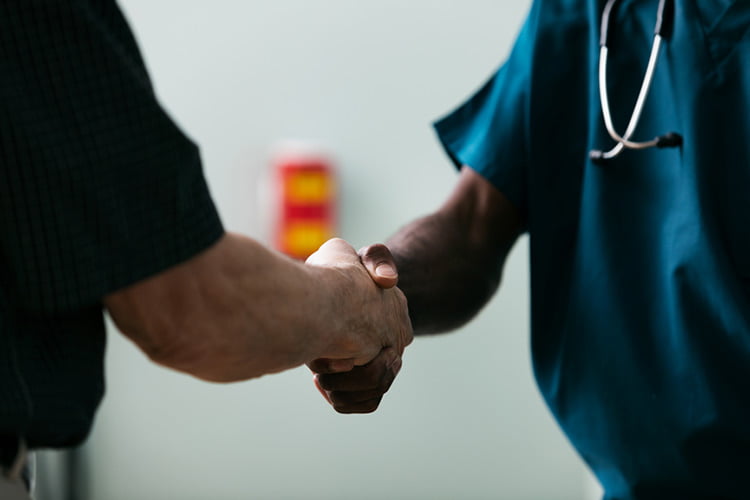 Harmony Relationship
This partnership provides everything we have to offer, including revenue cycle management, practice support, 3rd party support and strategic joint ventures. This comprehensive offering allows for optimum synergy across services, resulting in effective care for patients.
Revenue Cycle
Our revenue cycle approach will ensure that you recoup all the income you deserve for the clinical work that you do.
Practice Support
Your clinical practice is busy and needs support to run smoothly so you can focus on medicine. We have the tools to get you there.
3rd Party Support
Whether negotiating with insurance companies and hospitals or navigating new government regulations, we are here to guide you through administrative hurdles.
Strategic Joint Ventures
In a strategic joint venture, we collaborate with your oncology practice to optimize operations and drive your growth - so you can prioritize exceptional patient care
Impact Relationship
This approach delivers practice-focused support from OPS. We will handle the revenue cycle and practice management so you can focus on medicine. These services provide significant practice impact and set you up for future growth.
Revenue Cycle
At OPS, our proven revenue cycle strategy ensures that clients receive their deserved income. This allows you to focus on patients and opportunities for future growth.
Practice Support
Using decades of relevant management experience, OPS helps fill the gaps in operation and keeps your practice at the cutting-edge.
Growth Relationship
As the name suggests, a growth relationship supports your current needs while promoting practice growth. Select three of our bundles below to meet your specific needs. This flexibility ensures that OPS will actively target opportunities for advancement.
Physician Quality of Life Bundle
We provide EMR templates with regular updates, quarterly education summaries, credentialing support, and APP management.
Revenue Cycle Bundle
We handle billing, coding, collections, AR, payor contract review, and value-based payment programs including MIPS and RO-APM.
Business Operations Bundle
We cover budgeting, accounting, practice analytics, HR, benefits, tax and audit, HIPAA, risk management, marketing, and IT strategy.
Strategic Planning Bundle
We provide market assessment and strategic planning, marketing strategy, along with growth budgeting and capital forecasting.
Focus Relationship
With a focus relationship, your practice selects two of the OPS bundles below to target. Whether you choose to highlight physician quality of life, revenue cycle, business operations, or strategic planning, OPS provides dedicated support. This relationship structure drives practice growth in the specified areas.
Physician Quality of Life Bundle
We make day-to-day operations easier using workflows, APP education, and performance insights tailored to your specific needs.
Revenue Cycle Bundle
We comprehensively manage your financial services to produce impressive results for days in AR, net collections, clean claim rates, and other metrics.
Business Operations Bundle
We handle all financial, regulatory, and strategic operations from accounting to risk management.
Strategic Planning Bundle
Using effective market assessment and capital forecasting, we assess how your practice is doing and develop strategies to drive future growth.
Our Services
With decades of oncology practice management, OPS offers a wide variety of services to our clients. We provide unparalleled resources, acting as a guiding partner through strategic, financial, and operational business needs. Our services include:
Revenue Cycle Management: Our team of billing experts makes sure that you earn the appropriate income to continue to grow your practice.
Practice Support: Using efficient workflows, education, and market analysis, the team at OPS actively keeps your practice running smoothly.
3rd Party Support: OPS helps navigate 3rd party relationships to secure oncology practices.
Strategic Joint Ventures:

This approach allows for a unique collaboration, combining the operational experience and expertise of OPS with your excellence in patient care – intentionally constructing top-quality radiation oncology programs together.