Oncology Practice Solutions (OPS) was built specifically to support oncology practices and physicians nationwide. The team at OPS acts as a guiding administrative partner so physicians can prioritize what's important: patient care.
Our experts leverage decades of business management expertise to provide operational freedom for medical professionals. Using a synergistic approach, we support oncology practices with financial, strategic, and operational business needs. This comprehensive partnership ensures that physicians have the resources and expertise to grow their oncology practices and deliver exceptional care.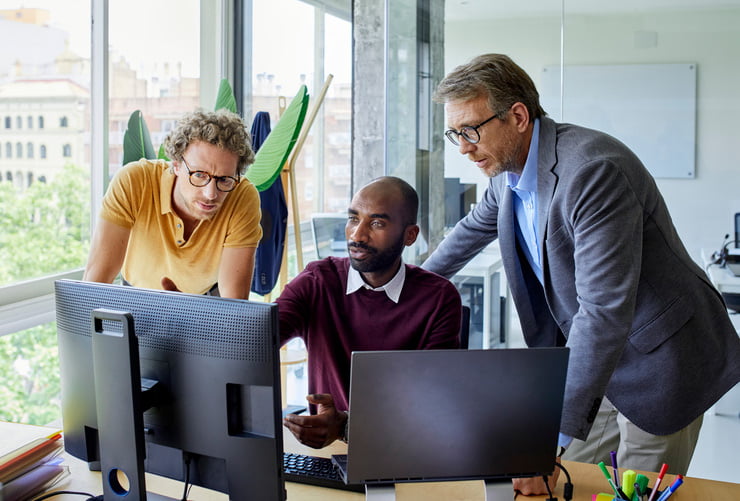 Our Mission
Through a long-term guiding partnership, we bridge operational excellence and continuous improvement for the practices we steward.
Thanks to years of operational expertise, OPS has firsthand knowledge of how to handle the challenges facing oncology practices today.
When partnering with OPS, you can count on:
Stewards that Care
Our teammates make the difference – we are responsible, caring, and dedicated to making a difference. We use our years of experience to make a positive impact for physicians and their practices.
Comprehensive Solutions
To create the biggest impact, OPS combines all areas of operational support. Thanks to 40+ years of oncology business experience, OPS can provide unparalleled insight. The team has proven success with coding, billing, regulatory, and operations.
Progress for the Future
OPS is not satisfied with simply meeting expectations. We are dedicated to continuously improving oncology practices so they offer the best services possible. Using our strategic approach to growth, our partners can count on future profitability.
Shared Success
At OPS, we see our clients as mutual partners. We are dedicated to their success, navigating through challenges with authenticity and empathy. As a true guiding partner, we provide the utmost attention, responsiveness, and support.
Our Values
OPS aims to make life easier for both oncology physicians and the patients they serve by embodying these values in all that we do.
Stewardship
We manage our physicians' practice operations like our own.
Empathy
We have an appreciation and compassion for the challenges and needs of our clients.
Freedom
We make our clients' lives easier and free from operational burdens.
Progress
We value a mindset of continuous improvement, seeking new answers and solving problems.
Dedication
We are enthusiastically committed to our clients' well-being and the work at hand.
Humanity
We are real people helping real people who are helping real people.